Getting Your Home Winter Ready  
The following is a checklist on how to ensure your home is ready for the winter months.
Get your boiler checked
Having no central heating over the winter period is the last thing you want to be dealing with. So be sure to get your boiler serviced before the cold weather really kicks in.
Here at Swyft Energy, we offer our customers servicing for just €9.99 per month. This includes a two-year extended warranty protection, annual boiler service, examination report, automatic renewal notification and unlimited parts and labour cover.
If you are in need of a boiler replacement click the button below to receive a free estimate and boiler assessment.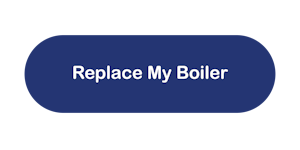 Have your heating system treated or cleansed
Swyft Energy thoroughly recommends the good practice of cleansing a heating system as an important part of the boiler installation process. It is best practice to cleanse an existing heating system prior to installation of the new boiler.
After the boiler has been installed, the heating system should be cleansed of debris and refilled with inhibitor. Your chosen boiler installer should be fully conversant with all current standards/regulations relating to this part of the installation.
Optimize your heating system
Upgrading your heating system to SMART heating controls is a great way to save money and be more energy efficient. SMART heating controls can save you up to 30% going forward. They allow you to control your heating from your smart phone, tablet and laptop through mobile or device applications.
For more information, see our blog titled "A Guide to SMART Heating Controls".
Check if your condensate pipe is blocked
In Winter, your condensate pipe may freeze and become blocked. This can easily be fixed by using a hot water bottle, or pouring warm water over the pipe itself.
For more information on this check out our 'How to' video on YouTube. If the weather is milder it may be worth checking where the condense pipe terminates for blockages such as leaves. Usually, a gurgling noise can be heard from the boiler during attempted ignition when the condensate is blocked.
Frost Protection
Frost protection runs the central heating system if the temperature on the Touch thermostat reaches 5 degrees to ensure the system stays above freezing.
Inspect the Wood-burning Fireplace, Chimney, and Flue
Although largely ignored in warm weather, the wood-burning fireplace and chimney can be a major source of cold air leaks and other issues in winter. So the chimney and fireplace need some inspection and service before winter sets in.
Clear obstructions. Check to make sure the chimney is clear of any nests from birds for example.
Check the damper. Make sure it opens and closes fully, and that it is can be locked in the open or closed position.
Check the chimney draft. Make sure the chimney will draw up the fire and smoke properly. Test this by taking several sheets of newspaper and rolling them up. Then with the fireplace damper in the open position, light the newspaper in the fireplace. The smoke should rise up the chimney. If it doesn't, you have an obstruction and need to call a professional in to clean the chimney of creosote and ash and possible debris.
Have the chimney cleaned. If it has been several years (or never) since you had your fireplace chimney cleaned, have it done by a professional chimney sweep. This is not a pleasant DIY project, and professional cleaning is not very expensive. 
Winterize Water Pipes
Water supply pipes are especially susceptible to cold weather and freezing. Burst pipes from freezing can cause some of the most expensive repairs in the home. Water supply pipes are most susceptible to problems, but exposed drain pipes can also occasionally freeze. So it is important to systematically review the plumbing pipes in your home.  
Insulate exposed piping: If you have any exposed water pipes in uninsulated spaces, such as in a crawlspace, attic, exterior walls, etc., make sure to insulate them—at a minimum with foam insulating sleeves. Ideally, you should wrap them with electrical heating tape first, then insulate them.
Exterior faucets: Known as hose bibbs or sill-cocks, the exterior faucets need to have their water supply turned off inside the house, and you also need to drain water from them by opening up the exterior faucets. You may also want to consider an insulated cover for the hose bibb. And remember to disconnect your garden hoses from the sillcocks or outside faucets, and drain them.
Review Insulation
Serious insulation upgrades are not something to do hurriedly right before winter. A home that is in serious need of more insulation should be carefully evaluated and the work completed carefully during warm months. But there are some areas you can easily insulate to help prepare for winter.
Insulate your hot water heater with an insulating blanket you can buy at the hardware store.
Insulate exterior outlets and switch plates with inexpensive foam sealing gasket.
Seal unused fireplaces. If you don't use your fireplace often and it leaks air, you can cut a piece of fiberglass insulation and stuff it into the fireplace behind your glass doors to block the cold air coming down the chimney. Of course, you need to remove this whenever you use the fireplace
Seal Doors and Windows
Make sure all your windows and doors shut properly to remove any drafts coming in. You may also think of purchasing a HIVE window/door sensor. This will send you an alert to your smartphone if a door or window is opened or closed. Therefore, you will always be informed if doors and windows are not shut properly.
Get covered
Making sure you're covered for any winter-related damage is really important.
So, check that your home insurance policy offers adequate protection and that you'd be covered in the event of fire, flood, subsidence and theft.
You may also need to look into accidental damage or storm damage as most home cover policies won't include this as standard, so you may need to add it on.
We're here to help!
If you have any questions feel free to chat with us online or call us and we will get back to you right away.