Do I need a boiler service?
Not sure if your boiler needs a service?
Although there have been advances in boiler technology, regular servicing and maintenance is still necessary to ensure efficiency and more importantly the safety of you and those around you. In order to keep your boiler's warranty valid, you are required to arrange a boiler service once a year.
The dangers of not maintaining your boiler:
It is vitally important to keep your boiler in a good repair and safe working order; regular boiler servicing ensures potential problems are identified before they have the chance to happen.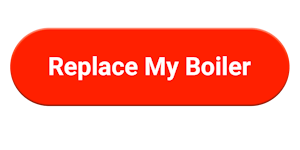 Carbon monoxide (CO2) and your boiler
One of the dangers of gas boilers is that they create carbon monoxide. When a boiler is faulty or in disrepair the carbon monoxide can escape. Carbon monoxide cannot be detected by human senses, it is odorless, tasteless and cannot be seen giving carbon monoxide its reputation as a silent killer.
All homes with gas heating should be fitted with a carbon monoxide alarm in each room where there is an appliance. If you already have a carbon monoxide alarm this is not a substitute to regular care and maintenance of gas appliances by a Registered Gas Installer.
To learn more about carbon monoxide please visit www.carbonmonoxide.ie.
Warning signs of a CO2 Leak:
- Dark soot type stains gathering on or around appliances
- Yellow or orange color flames on your gas hob or fire, rather than blue
- Pilot light that frequently blows out
- Increased condensation inside windows.
Are you a Landlord?
Landlords have a responsibility under Statutory Instrument SI.534 of 2008 Housing (Standards for Rented Houses) Regulations 2008 to ensure that the gas installation in the house or apartment shall be maintained in good repair and safe working order.
We recommend landlords to document keep all information relating to their boilers. Eg, the warranty, any receipts, any certification etc. Some household insurers will also require proof of all the above. It is best practice regardless of whether you are a landlord or not to keep meticulous records of anything to do with your boiler.
The cost of (and not) servicing your boiler:
The cost of a boiler replacement can be as high as €3000 depending on the type of boiler and the various problems which can be encountered during the installation.
The cost of servicing a boiler annually with a reputable company is around €89.00 - €149.00 at Swyft Energy we offer a monthly payment option at €9.99 (less than the cost of your TV licence).
When having your boiler serviced be sure to ask for certification and keep this somewhere safe.
Signs your boiler isn't efficient:
Signs of boiler inefficiency:
- Your heating is generally sluggish
- Your Bills are increasing
- Your hot water is unreliable
To summarize:
Having your gas boiler and appliances serviced by Registered Gas Installer at least once a year:
- Ensures your boiler and appliances are safe
- Saves you money on running costs
- Ensures you are legally complaint – Landlords
- Ensures you meet some insurers requirements
- Gives you peace of mind
Do you need a Boiler Service?
If your boiler hasn't been serviced this year, then please visit www.swyftenergy.ie You can book a boiler service in less than 60 seconds with one of our Registered Gas Installers.
If you smell gas, please call Gas Networks Ireland 24 hour emergency line immediately on 1850 20 50 50.