COVID-19 Update - Keeping you safe.
New Safety Process
In light of the recent development's with COVID 19, Swyft Energy have carefully considered our work processes. We have taken every precaution and step possible to ensure the safety of our installers and our employees. We have implemented new ways to assess your home, again reinforcing the lack of contact and minimise chances of containment.
Our new safety processes are below:
A full background check will be taken before any work is carried out. We will need to know if you have travelled to affected areas or have come in close proximity with a COVID-19 patient.
We are focusing on video assessments and photo assessments to minimise contact and risk of spread. If you wish for someone to assess your property on site we can facilitate this while following these safety steps.
Our installers and assessors have access to PPE (Personal Protective Equipment) equipment, however due to the shortage of equipment available in the country it is limited to a number of installers. If an installer or assessor is visiting your home, a risk assessment will be carried out beforehand and based on the results, the necessary equipment will be brought.
We would ask the homeowner to keep a distance at all times from any installer entering the house. The best case scenario would be to keep all residents in a separate room at all times during install.
Prior to our team entering the property we would ask that the house be disinfected, in particular the surface and pipework around the boiler.
Our installers and customers have the right to refuse any job should either party feel uncomfortable with the work being carried out.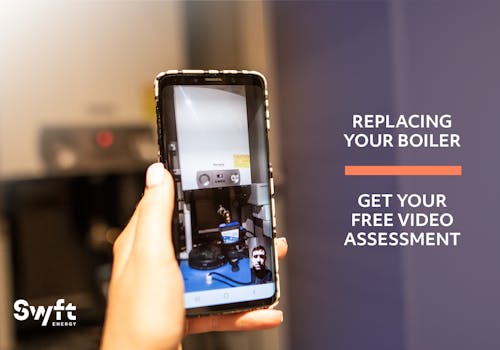 New Assessment Process - Video calls and Photo assessments
Swyft Energy have created a new video and photo assessment process to assess your boiler remotely, reinforcing our new safety procedures. If you wish for someone to assess your boiler on site we can still facilitate this and we will adhere to the above safety process.
Video Calls
One of our trained engineers will assess your boiler by video call. Our engineer will guide you through the process on the call and clearly explain the different areas they will need to view e.g. boiler, hot press etc. A video explaining the process can be seen here.
If you would like to get your free Video assessment please fill out your online estimate below and our customer success team will contact you to arrange.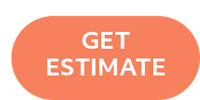 Photo Assessments
We can also assess your boiler by submitting photos via our dedicated link. This link provides step by step instructions on the different photos to be submitted e.g. boiler, hot press etc. Once submitted our engineer will review the photos and provide you with a quote for your installation.
To begin your boiler photo assessment please follow the below link to get started:
We hope you and your family are safe at this time. Our priority is you at the moment and we are working tirelessly to make sure you have everything you need. We need to work together to get through the next few months.
Team Swyft