Considerations when replacing your boiler
When replacing your boiler there are a few essential things you have to take into consideration such as the size of your household, how much water you use, your budget and whether you need to move your boiler and whether or not to change the type of boiler you use to make it more efficient for your home. We've created a list of considerations to make replacing your boiler easy:
1. The size of your home:
The size of your property or home will have a direct impact on the type of boiler you will need and also the type of boiler that will accommodate your needs.
Smaller Homes & Apartments
Recommendation: Combi Boilers
Why: Combi boilers are connected directly to the water mains and thus do not need a storage tank in the attic or a cylinder.
Larger homes
Recommendation: Regular or System Boilers
Why: Regular and System Boilers can deal with higher levels of demand & require both a cylinder and storage tank depending on your choice.
_________________________________
2. The existing boiler system:
It may seem like a good idea to replace a regular or system boiler with a combi boiler but in many cases sticking to your existing system is the best option.
For instance, switching to a combi boiler would allow you free up space in your home however changing systems brings with it additional costs. In addition to cost, a combi system may not be able to meet the demand of a larger house. If the existing system is older, radiators and pipes etc may not be able to deal with increased water pressures which would ultimately lead to more costs.
it really is worth educating yourself or speaking to a member of our customer adviser team who can help you decide on what boiler is right for you.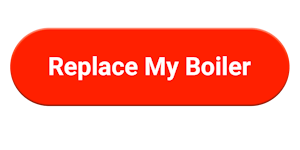 3. The size of the boiler:
You should consider the actual physical size of the boiler. Large boilers will obviously be unsuitable for smaller homes and apartments, compact boilers will also not likely be the best match for a larger property.
4. The number of bathrooms and showers
This is an important consideration, if you have two showers running at the same time in the morning, you can live a life free of timers, racing to get to the shower first and arguments over who is using all the water, by simply upgrading your boiler to the next model up (there isn't even much of a price difference!).
Home with 1 Bathroom
Recommendation: Combi Boiler
Why: Combi boilers heat water on demand but are unable to facilitate hot water to more than one bathroom simultaneously.
Home with 1+ Bathrooms
Recommendation: Regular or System Boiler
Why: Regular and system boilers facilitate running hot water in more than one bathroom simultaneously.
Large Family Home with 1+ Bathroom
Recommendation: Regular Boiler
Why: The amount of hot water available is only determined by the size of the hot water cylinder.
5. Water Pressure
Water pressure can determine which boiler type or size you can have, some boilers can happily work with low pressure while others are designed to have access to higher volumes. Here is a quick guide, but if you are unsure feel free to get in touch with us.
Low water pressure areas:
Recommendation: Regular boiler
Why: Regular Boiler systems can ensure high water pressure because of the downward flow from the water tank in the attic.
Combi boilers aren't a good match for areas with low water pressure as they do not have a storage tank and rely on the mains pressure.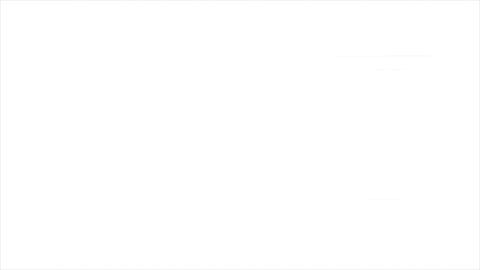 6. The make of boiler
It's important to do your homework on the various makes of boilers and what each brand offers or have a Swyft Energy expert explain to you what each brand offers. Each boiler has an energy rating, which will have an effect in your bills. Some brands will also offer extended warranties on the boiler provided it is installed by an approved contractor and serviced in line with the manufacturers guidelines.
A very valid piece of information for when you are shopping around for your next boiler.
7. The type of property
Depending on your property type (apartment or house) and when it was built, you may find that some boiler types are more efficient than others:
Apartments & Smaller Properties:
Recommendation: Combi Boiler
Why: No storage tank or cylinder required
Older properties
Recommendation: Regular Boiler
Why: It can prove more cost effective to keep the current boiler system in older properties.
8. Future proofing your boiler Investment:
If you plan on building an extension on your property or converting the attic in the future it is worth thinking about the type of boiler you are installing as well as the size.
For example -
An extension could involve an additional bathroom and/or radiators.
An attic conversion could mean you need the storage tank removed.
9. Boiler Flow Rate
A boilers flow rate refers to how much water can flow through your boiler and how fast it can come out of a faucet or shower head.
There is a common misconception that it is best to install a boiler with the maximum flow rate. This is incorrect, there is absolutely no point in installing a boiler with a flow rate of 12 litres if your mains pressure only supplies 10 litres per minute.
10. Registered Gas Installation
In Ireland, it is illegal for anyone other than a Registered Gas Installer (RGII) to install a gas boiler. At Swyft all our installers are RGII and SEAI certified.
It is your responsibility to ensure anyone you appoint to install your gas boiler is a Registered Gas Installer.
The Gas Installer is also required to issue you with a certificate to confirm that the installation was carried out by a registered Gas Installer on a given date.